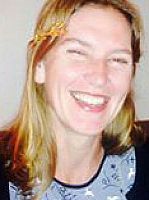 Dr
Helen Drew
Biography
I completed my PhD at the University of Sussex with Prof Robin Banerjee in 2018 entitled 'Understanding the mental health and well-being of early adolescents in foster care'. Prior to this I worked as a teacher in primary education for many years.
Role
I am currently working as a Teaching Fellow. I have been teaching first and second year undergraduates on a range of modules, including research methods, developmental psychology and social psychology and convened Psychology and Social Issues for the International Summer School.
I have also worked recently as a Research Fellow on the following projects:
1) Shared Training and Assessment for Well-being (STrAWB) in collaboration with The Rees Centre for Research in Fostering and Education at the University of Oxford. This project pilots a training and assessment package across home and school contexts aimed at supporting early identification of mental health problems in children in foster care.
2) Evaluation of a Multisystemic Therapy Service in Essex with the Rees Centre at the University of Oxford.
2) Exploring the effects of reading fiction on children's theory of mind and empathic skills under the joint supervision of Profs Jane Oakhill, Alan Garnham and Robin Banerjee.
3) Evaluation of the implementation of a contextual safeguarding system in the the London Borough of Hackney with Profs Robin Banerjee and Michelle Lefevre.
Qualifications
2014 – 2018 PhD, School of Psychology, University of Sussex
2000 – 2001 Postgraduate Certificate in Education (Upper Primary), University of Brighton
1992 – 1995 BSc (Hons) Experimental Psychology, University of Sussex
Activities
Professional Memberships: Graduate Member of British Psychological Society
Member of the Sussex Cress Lab research group
Research Assistant to Dr Matthew Easterbrook working on research exploring the psychological barriers to higher education among first generation scholars (Jan - Sept 2016)
Associate Tutor Rep (Jan - Dec 2016)