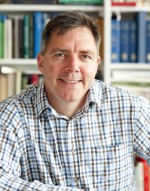 Prof
Richard Whatmore
Biography
Richard Whatmore was educated at the universities of Cambridge and Harvard, and holds a doctorate from the former. He is Director of the Sussex Centre for Intellectual History and Director of Research and Knowledge Exchange in the School of History, Art History and Philosophy.
Research
Whatmore works on French, British and Swiss intellectual history during the eighteenth and early nineteenth centuries. With the Sussex Centre for Intellectual History he is involved in a number of digitization projects, concerned with eighteenth-century and nineteenth-century intellectual history and with the research of contemporary intellectual historians.
His most recent book, Against War and Empire: Geneva, Britain and France in the Eighteenth Century is now available from Yale University Press.