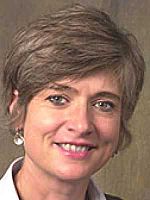 Dr
Rebecca Webb
Biography
MA Hons. (University of Edinburgh) Economic History; PGCE. (Sussex) Primary Education; MA (University of Wales) Education; PhD (Sussex) Education; PgCertHE. (Sussex)
Prior to completing a PhD (supervised by Professor Valerie Hey and Dr Linda Morrice) at Sussex in 2014, and taking up a position as a Lecturer in Education in the same year, I had had a career as a teacher, lecturer, teacher trainer and education adviser in both England and Wales.
Until 2010, my work had been in an advisory capacity within schools in Newport and Cardiff in South Wales, promoting issues of equity, inclusion and achievement, especially amongst groups of pupils traditionally disadvantaged within the education system. Much of my own expertise drew on my English As An Additional Language (EAL) knowledge acquired through working for Cardiff Local Education Authority as an EAL advisor, and my MA in Education, in which I specialised in bilingualism and race equality.
My qualitaive and largely ethnographic research interests are inter-diciplinary and inter-sectional linked to the changing possibilities for educational provision whether within the nursery, the school or university and what these might demand and enable for associated stakeholders.
Role
Lecturer in Education - contributor to undergraduate and postgraduate teaching programmes within the School of Education and Social Work; supervisor of PhD and EdD researchers; researcher of all types of educational institutions
Current doctoral researchers: Kathleen Bailey (with Prof. Janet Boddy) ; Hailey Preston; Daniella Rabino (with Prof. Mairead Dunne; Jimena Rojas Bernal (with Prof. Robin Banarjee; Rebecca Frampton (with Dr. Barbara Crossouard)
Co-Course Leader (research) for MA in Early Years Education with Early Years Teacher Status (EYTS)
Fellow of Higher Education Academy
Steering Group member and Co-Director (Sept. 2019):Centre for Innovation in Research in Childhood and Youth (CIRCY),
Member of: Centre for Teaching and Learning Research (CTLR); Centre for Higher Education and Equity Research (CHEER)
Short-listed finalist, 2019 for 3 Sussex Education Awards in Teaching to Disrupt and Sussex Spirit categories
Winner of University Award for Excellence in Teaching, 2018
Winner of Student-led Teaching Award, 2017, for 'Outstanding Support for the Learning Experience of Students' along with members of MA Early Years Education with EYTS team
Community and Business
My role as c--course leader for the MA in Early Years Education with EYTS means that I am lucky enough to spend some of my time out and about locally in the south of England visiting superb Early Years settings, daycare facilities and nurseries and schools, learning from practitioner colleagues and my students.
This year I have had the particular pleasure of working closely with Early Years colleagues and practitioners in many daycare, nursery and school facilities to enhance our knowledge exchange capacity and to scope and conduct research. We have recently helf our third free of charge Early Years Education Conference at the University of Sussex which we were able to offer to our local community of teachers, heads, child-minders, practitoners, advisors and academic colleagues. See a full review with presentations and photographs at: The Centre for Teaching and Learning Research
I am interested in local environmental issues. I enjoy cycling to work each day, taking advantage of our excellent university swimming scheme, and jogging with friends and colleagues by the sea or in the South Downs National park.

I am also a keen re-cycler and the promoter of a recent initiative within our School to re-cycle as much of our food waste as possible with the active support and encouragement of Stuart Bettis at Sussex Estates anf Facilities. Most recently, I was involved with colleagues in a very new gardening and vegetable growing initaitive in the our own School garden.
I also enjoy participating in our informal reading group 'Pond Life' with friends and colleagues from my department.
Along with Dr Emily Danvers and Dr Tamsin Hinton Smith, we run occasional creative and academic writing sessions as part of Free University Brighton on Saturdays throughout the year.
I am a keen supporter of Free University of Brighton and have the pleasure of leading two academic and creativity writing workshops with colleagues Emily Danvers and Tamsin Hinton-Smith as part of the programme delivery