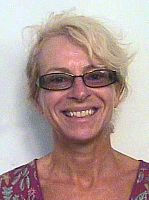 Ms
Sue Pinnick
Biography
Sue graduated with a degree in English Literature in the School of Cultural and Community Studies at the University of Sussex in 1987.
After a career working with an educational travel company, Sue went into teaching English Language and Literature to years 7 - 13 in secondary schools in Sussex for 16 years. During this period, she was Key Stage Three coordinator for English at a local secondary school, while mentoring PGCE students. For 8 years, Sue took on the role of Professional Tutor , overseeing the training of numerous PGCE students in the school.
In 2014, Sue undertook a secondment in the School of Education to become Secondary Schools Partnership Leader, acting as the main liaison for all the secondary schools in the Partnership, while overseeing mentor and Professional Tutor training.
In 2016, Sue became the lead tutor for the English ITE course. She is currently researching the role of subject knowledge and pedagogy in English mentoring. In addition, Sue leads on the English Subject Knowledge Enhancement Course, for trainees who wish to improve their English Language or Literature subject knowledge, prior to the PGCE course.
Role
Lead English tutor, ITE (Teaching Fellow)
Secondary Schools Partnership Leader