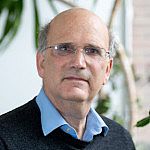 Prof
Daniel Colaco Osorio
Post:
Professor of Neuroscience (Evolution, Behaviour and Environment, Sussex Neuroscience, Centre for Computational Neuroscience and Robotics)
Location:
JMS BUILDING 3B31
Email:
D.Osorio@sussex.ac.uk

Telephone numbers
Internal:
7440
UK:
01273 877440
International:
+44 1273 877440

Research expertise:
download vCarddownload vCard to your mobile
Biography
BA, MA, PhD (ANU)
Deputy Head (School of Life Sciences)
Daniel Osorio is Professor of Neuroscience at Sussex University, and Director of Teaching in the School of Life Sciences. He read Natural Sciences at the University of Cambridge, specialising in Zoology. Daniel moved to Australia for postgraduate studies, taking a Ph.D. in Neurobiology with a thesis on insect visual physiology. After Postdoctoral posts in Cambridge and the Australian National University, he moved to Sussex in 1992.
Daniel Osorio's research centres on understanding how animals see colour, how they recognise the objects they encounter in their daily lives, and how these abilities have evolved. His studies encompass a variety of animals including butterflies, primates, birds and cephalopod molluscs.
In addition, Daniel holds a patent for colour measurement in photographic images. This is based on theory developed to understand animal colour vision, and is currently being tested for use in medical applications. He sits on the research Committee of the Biology and Biotechnology Research Council. He also has an interest in ethics and welfare; he is on the Ethics Committee of the Association for the Study of Animal Behaviour, and of Merlin Entertainments (which owns many public aquaria and zoos), and is part of a team writing guidelines for the use of Cephalopods under the protection of the EU animal welfare legislation, which was implemented in 2013.