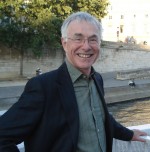 Prof
Pete Clifton
Biography
I completed my first degree at Sussex and then spent some time teaching in a large technical college within the FE sector before returning to Sussex and studying for a PhD in ethology. I joined the Experimental Psychology group at Sussex in 1985 and moved into the merged Psychology Department in 2002, becoming Head of Department in 2008.
I was the founding Head of the School of Psychology - holding that position from June 2009 to July 2014. I am a Chartered Psychologist and Fellow of the British Psychological Society.
Role
I am a Professor of Psychology, working one day a week, and continuing to teach within the Schools of Psychology and Life Sciences. I also continue to supervise doctoral students and maintain a broader research profile in psychology and behavioural neuroscience.
Community and Business
My research in the area of feeding and obesity has led to links with a number of pharmaceutical companies including Eli Lilly, GlaxoSmithKline, and Vernalis. I also have broader interest in the neurochemistry of cognition, and more specifically in the deficits in cognitive flexibility associated with a variety of psychiatric conditions.
I worked as an Associate Tutor for the Open University over a 30 year period. I tutored Brain and Behaviour (SD286), SD805 (Issues in Brain and Behaviour: Addiction and Aging). I was also a member of the Course Teams for SK277 (Human Biology) and SDK122 (Challenging Obesity).
I am also a keen dinghy sailor and try to race my Lighning 368 or 2000 most weekends, summer and winter at Weir Wood Sailing Club.