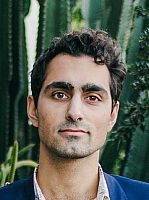 Dr
Alex Mankoo
Biography
I joined SPRU in July 2019 as a Lecturer in Public Policy. My background is in Science and Technology Studies (PhD, University College London) and Natural Sciences (MSci, UCL), and I'm particularly interested in studying how forms of scientific and technical knowledge legitimate, and are legitimated by, technologies of social and political control.
Empirically, my research focuses on Chemical and Biological weapons (CBW) disarmament, and more recently on digital and machine learning technologies. My PhD was a historical sociology of teargas in Britain that traced out how teargas occupied a range of roles in British policy from 1925-65: as a technology of colonial control in the interwar period, as a civil defence technology in WWII, and as a 'riot control agent' in the 1950s and 60s.
More broadly, I'm interested in science and technology studies, critical security studies, and the sociology of science. In Spring 2019, I was a Teaching Fellow in Sociology of Science and Technology at UCL and a Lecturer in Technology and Human Values at Northeastern's NCH campus in London. In Spring 2018, I was a Visiting Fellow in the Program on Science, Technology and Society at the Harvard Kennedy School of Government.
I have experience in science policy outside of academia; in early 2019 I worked as a Policy Adviser in the Public Policy team at the British Academy, where I compiled and wrote reports for government on topics such as science policy and trade policy. I'm also currently engaged in consultancy work as a data ethics researcher in a data science product team, who I am working with to develop an ethical data science methodology (with respect to developing products that use machine learning for example).