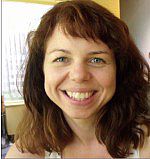 Dr
Emma Russell
Biography
I am a Chartered and Registered Occupational Psychologist in the Department of Management within the Business School. I am also co-Director of Doctoral Studies for the school (with Natalia Slutskaya). My research interest is in understanding how people's work email activity impacts (and is impacted by) their resources, goals, well-being and individual differences (specifically relating to personality). I am a member of the Future of Work research hub and the ESRC DigIT research centre (ECR development). I disseminate my research in high impact journals, peer-reviewed conferences, practitioner publications and policy documents, along with other media outlets. My work has been funded by the ESRC, Acas, the NHS, Richard Benjamin Trust, and private bodies. I currently supervise 5 PhD students in the field of well-being at work, and am always interested to hear from other high-calibre applicants.
My teaching expertise is in selection and development, well-being and individual differences at work. My degrees are in BSc Psychology (Warwick: Class 1), MSc Occupational Psychology (Cardiff: Distinction), and a PhD in Psychology (Surrey). I was a module leader and key convener on the MSc Occupational and Business Psychology course at Kingston University from 2011-2019, and am an external examiner for other MSc programmes. A practitioner-academic, I am a member of the British Psychological Society (BPS: Associate Fellow), the Health Care Professions Council (HCPC). European Association of Work and Organizational Psychology (EAWOP) and the Higher Education Authority (HEA: Fellow). I am a member of the BPS Test-Users Verifiers Committee, and am also a registered test-user, verified assessor and verifier.
Publications can be found in the Sussex Research repository.
Role
Senior Lecturer (Management) and Business School Co-Director of Doctoral Studies