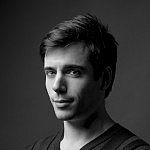 Dr
Francisco Bernardo
Biography
I am an interactive media artist, a researcher, and a software designer and engineer.
I completed my PhD in Computer Science at Goldsmiths, University of London, in the Embodied Audiovisual Interaction (EAVI) group. I hold a B.S. in Computer Science and Systems Engineering and an MSc in Mobile Systems, both from the University of Minho. I also hold an M.A. in Management of Creative Industries, from Portuguese Catholic University, with a specialism in Creativity and Innovation in the Music Industry.
I have worked in the software industry for 8 years in front-end engineering and project management for Interactive Digital Signage and Corporate TV (Ubisign) and Business Intelligence (PRIMAVERA BSS). I developed front-end architectures for SaaS services, and software engineering and interaction design for public screen, web, mobile and augmented reality applications.
I have been working at the interface between academia and industry, mostly on applied research or R&D in public-funded projects. Previously, I developed context-aware middleware and applications for pervasive public display networks (Ubicomp@UMinho). I developed proofs of concept in augmented reality and natural user interfaces (VisualyzARt@CITAR/UCP).
Most recently, I worked on the EU Horizon 2020-funded Innovation Action RAPID-MIX, where I focused on Human-Computer Interaction approaches to toolkits that broaden and accelerate end-user innovation with interactive machine learning. As an Alpha Developer, I also contributed with software and interaction design for new application concepts for Google ATAP Project Soli.
my personal website: frantic0.com
Role
I am currently working as a postdoctoral research fellow at Sussex University, on the AHRC-funded project MIMIC—Musically Intelligent Machines Interacting Creatively.
I am designing and developing live coding language design tools for web-based environments and musical performance. Sema is a playground where you can rapidly prototype and perform with live coding languages for signal synthesis, machine learning and machine listening. Development is driven by user-centric research on language design with the live coding community.