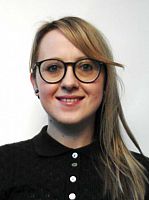 Dr
Maja Golf Papez
Biography
I have joined Sussex Business School on Feb 1st, 2019. Before that I was working as a Lecturer in Marketing at University of Ljubljana, Slovenia. I completed my PhD at the University of Canterbury, New Zealand and I hold MSc degree in Marketing from the University of Bath and BSc degrees in Marketing Communications and Economics from University of Ljubljana.
My research program is focused on shedding the light on the dark sides of the consumption. I am particularly interested in consumer misbehaviours and the negativity that arise in relationships consumer have with the technology or with brands. In my research I typically draw on sociological and anthropological theories, especially material-semiotic theories, and employ qualitative research methods. My work has been published in Journal of Marketing Management and Advances of Consumer Research and has been presented at several international conferences.
Prior to my academic career, I worked as the Management Consultant for an international communication consulting agency and as the Chief Marketing Officer for a charity dedicated to alleviating child poverty in Slovenia. In my spare time I drink good coffee, write witty poetry, do swing dancing, feel guilty about unfinished work and try to resolve the mystery of missing socks.