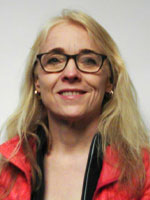 Dr
Alexa Morcom
Biography
My group's research focuses on human memory and how it changes in normal ageing, using brain imaging – functional magnetic resonance imaging (fMRI) and electrophysiological event-related potentials (ERPs) – as well as behavioural methods. We are particularly interested in how memory for specific events - episodic memory- works, and how episodic memory and its brain substrates change during the adult lifespan.
I'm based in Pevensey 1C13 at the University of Sussex
To arrange a meeting aside from drop-in hours, use this page or email me.
Role
Senior lecturer in Human Cognitive Neuroscience