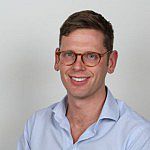 Dr
Duncan Shrewsbury
Biography
Duncan is a GP and Senior Lecturer in General Practice at Brighton and Sussex Medical School.
Before starting work as a doctor, Duncan worked as an associate lecturer in A level biology in an adult education college, and has since taught at higher education. Much of Duncan's earlier work around student support and professional development centered around mentoring, which was recognised by a number of awards from the RCGP and HSJ.
Duncan's main area of research activity focuses on wellbeing, learning difficulties and disabilities in clinical education. For his PhD, he looked at dyslexia in doctors. He has, more recently, become involved in research around LGBT* health inequalities.
Duncan is passionate about general practice. When he was a trainee, he chaired the RCGP national trainees committee, and supported national recruitment initiatives as a trainee (there are still some cringe-worthy video clips posters floating about). He has also led the development of the RCGP's wellbeing strategy, and co-chaired the RCGP's newly established wellbeing committee for it's first year.
At Brighton & Sussex Medical School, he leads GP teaching across several years, and supports research within the department. He is currently supervising a number of doctoral (MD and PhD) students, and welcomes contact from people interested in undertaking work in medical education, and from trainees interested in academic clinical fellowships.
Role
Duncan is a Senior Lecturer in General Practice at Brighton & Sussex Medical School, where he leads GP teaching in t years 1, 2 and 3 of the BM BS programme. He supervises research students, and supports academic clinical fellows within the department, as well as contributing to a number of other streams of research work.
Community and Business
Duncan has worked as an External Examiner to Edge Hill Univeristy, and an Associate Editor of The Clinical Teacher. He also continues to work with the Royal College of General Practitioners with their streams of work around practitioner wellbeing and LGBT health inequality.