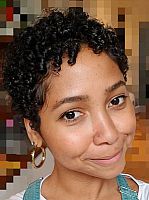 Miss
Nathali Arias
Biography
Ms Arias is a doctoral candidate in International Development at the School of Global Studies. Her research explores resettlement experiences through maternal health care and support networks for legally precarious migrants living in Southern EU borders.
As a bilingual (English/Spanish) public health researcher, Nathali has worked on program monitoring and evaluation for sexual health, maternal health, chronic disease management, and migrant health community programmes across the United States and its territories. During said time, she developed and refined several qualitative and quantitative program monitoring and evaluation instruments for NGOs, health departments, and other wider beneficiaries of federal US health agencies and international institutions.
Ms. Arias was also a contributing author for the Programme Evaluation Technical Report WeSpeakNYC for the NYC Mayor's Office of Immigrant Affairs in 2018.
In addition to her doctoral research, Ms. Arias serves on the Research Advising and Governing Board for the refugee psychosocial and maternal health organisation, Global Motherhood Initiative.
Apart from her experience conducting mixed-methods research, and interviewing different subgroups of vulnerable populations, Ms. Arias has the following technical skills:
Techincal Report Writing, Public Health and NGO Program Monitoring, Conducting environmental scans, and using NVIVO, MAXQDA, SPSS for qualitative research.
Role
Qualifications
PhD Candidate in International Development (Global Studies), University of Sussex (2018-2021)
MSc Migration, Culture, and Global Health Policy, Queen Mary University of London (2016)
BA Political Science, Rutgers University (2015)
Activities
Advisory Board Member for the Global Motherhood Initiative (2016 - Current)