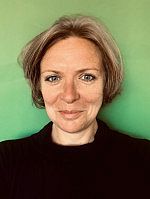 Dr
Aleksandra Lewicki
Biography
Aleksandra Lewicki is a Senior Lecturer in Sociology, a Member of the Sussex Centre for Migration Research, and Associate Editor of the Journal of Ethnic and Migration Studies (JEMS).
She joined the School of Law, Politics of Sociology in 2018. Prior to that, she held a Postdoctoral Research Fellowship at the Freie University Berlin (2016 - 2017), and worked as a Research Associate at the University of Bristol (2013 - 2015). She has an PhD in Sociology from the University of Bristol, and an MA in Politics from the University of Potsdam.
Her work investigates structural inequalities in post-colonial Europe. A particular concern lies with institutional cultures and the ways in which they reproduce contemporary notions of race. Aleksandra is interested in how race is made, by whom, and to what end - as well as what it does to those subject to its effects, but also those who are complicit in its making.
She has written on practices, discourses and acts of citizenship, the politics of integration, legal equality frameworks, as well as various forms of political mobilisation and activism.
She is currently writing up her findings on a study of institutional racism in the German welfare sector. This research explored how Christian welfare providers contribute to the making of racial and moral alterity in the context of Germany's 'care crisis'.
More information about her research and publications can be accessed on her personal website:
http://aleksandra-lewicki.net/
Community and Business
Aleksandra has conducted co-produced research with policy makers and community groups, including Bristol City Council and a project steering group of community activists. Her research was supported by the German Federal Anti-Discrimination Agency and the British Equalities and Human Rights Commission. She has advised the OSCE Office for Democratic Institutions and Human Rights on the recent rise in racist hate crimes in Germany.