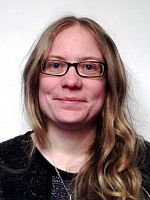 Dr
Kathryn Telling
Biography
I joined the University of Sussex as a lecturer in sociology in 2018. I've worked previously at the University of Manchester, Keele University, Nottingham Trent University and the University of Nottingham, where I completed my PhD in 2013.
I'm a critical sociologist of higher education. I'm interested in how intellectual values and educational ideas are shaped by the broader social, political and economic conditions of universities. In particular I research the humanities disciplines and their relationship to social class, how working-class students get access to the humanities, and in what form.
My current work looks at the emergence of the interdisciplinary liberal arts degree as a new way of packaging humanities teaching in English universities. I'm interested in how this apparent Americanisation might relate to broader processes of marketisation, a changing discourse around employability, and the difficulties of promoting humanities degrees in particular in the current HE climate; and what happens to social class and questions of access to the humanities in this context.