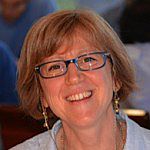 Prof
Paola Manzini
Biography
I am a Professor of Economics at the University of Sussex, which I joined in November 2017. I am a microeconomist specialising in Economic Theory and Bounded Rationality.
Before joining Sussex I was a professor of economics at the University of St Andrews (2009-2017) and previously eleven years at Queen Mary, University of London. My first appointment was at the University of Exeter.
Please see here for my full CV.
Role
Professor of Economics.
I have been an IZA Research Fellow since October 2000.
I am an Associate Editor of the Journal of the European Economic Association (since January 2014), co-Chair of the Women in Economics Mentoring retreat, an ex-officio member of the European Standing Committee of the Econometric Society and an elected member of the Royal Economic Society Council.