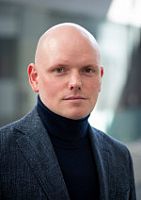 Dr
Steven Brieger
Biography
I am Lecturer (Assistant Professor) in International Business at the University of Sussex, United Kingdom. Before joining Sussex, I completed my PhD studies in Management & Entrepreneurship (with distinction), a master's degree in Management & Entrepreneurship and a bachelor's degree in Economics and Political Science (with distinction) at Leuphana University of Lüneburg, Germany.
I am also research fellow of the Center for Leadership and Values in Society (CLVS) at the University of St. Gallen, Switzerland, and I am currently visiting scholar at the Institute for the Study of Democracy at the Leuphana University of Lüneburg, Germany.
In my research, I am concerned with the question of how individual and country-level factors influence (sustainable) business activities. My particular focus is in the field of cross-country research. I examine how (sustainable) intentions and behaviours of young and established organisations are shaped by the socio-cultural, political, legal, and economic business environment. I am also interested in the outcomes of (sustainable) business activities, such as well-being, satisfaction and empowerment at the individual level, and economic development and culture change at the country level.
Broadly speaking, my research can be grouped into the following research focus areas whose intersections are of particular interest to me:
Entrepreneurship | Management
Sustainability | CSR | Public Value
Culture | Institutions | Business Environment
Well-being | Empowerment
Economic inequality | Social mobility
Cross-Country Research
For my work on organizational social mobility support, I (joined with Anna Jasinenko, HHL Leipzig) received in 2019 a British Academy/Leverhulme Small Research Grant.
See here for my CV.
Role
Lecturer (Assistant Professor) in International Business