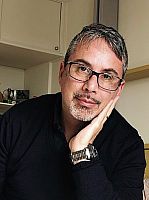 Dr
Leandro Castellano
Biography
Dr Leandro Castellano obtained his BSc in Biology at University of Salento, Italy. He then moved to Rome at University "La Sapienza" where he completed a PhD in Human Biology and Genetics (2003-2007) working during the first year on the role of Post Transcriptional Gene Silencing (PTGS) in the Circadian Rhythm of the filamentous fungus Neurospora Crassa and later, on the role of microRNAs in human Cell Cycle and in Chronic Lymphocytic Leukaemia (CLL).
He moved to Imperial College London in 2007 where he worked as Research Associate focusing on the role of microRNAs in epithelial cancers. From 2011 he was appointed as Team Leader at the Division of Surgery and cancer, at Imperial, where he directly supervised several PhD students and Research Associates. During these years Dr Castellano research interests expanded from microRNAs to the role of various classes of short and long non-coding RNAs in epithelial cancer development and progression.
From January 2018 to May 2019 he was Senior Lecturer in Biochemistry at University of Sussex.
He also holds an honorary position at Imperial College London.
He is currently the Designated Individual (DI) under the Human Tissue Act at the School of Life Sciences at the University of Sussex.
Editorial Board
Deputy Editor, "Oncogene" (Nature Publishing Group)
Editorial Board, "Non-coding RNA Research" (KeAi publishing, Elsevier)
Role
Research Degree Convenor (Biochemistry)