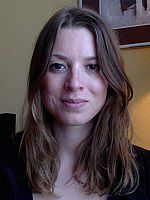 Ms
Anne Irfan
Biography
Anne Irfan is a historian of the modern Middle East, specialising in Palestine and the Levant. Her work focuses on the intersections between internationalism and national histories, with a particular interest in the connections between political and social dynamics. Her doctoral research looks at the role of the UN-administered Palestinian refugee camps in the exiled nationalist movement from 1967-82. She has a BA(Hons) from Oxford University, and a Dual MA/MSc in International History from Columbia University and the London School of Economics. She won the Ibrahim Dakkak Award for Best Essay on Jerusalem for her work, 'Is Jerusalem international or Palestinian? Rethinking UNGA Resolution 181'.
Role
Teaching Fellow in Middle Eastern History
Community and Business
Anne Irfan has spoken on numerous occassions in the UK Parliament and at the UN Headquarters in New York on the situation of Palestinian refugees in the Middle East. She has also contributed posts to The National Archives blog, LSE Religion & Global Society blog, the Refugee Outreach & Research Network, and reporting websites The Conversation and Your Middle East. She continues to work on various research and advocacy projects with the NGO Medical Aid for Palestinians (MAP).