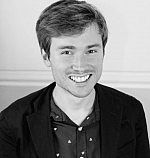 Dr
Ben Kasstan
Biography
I am a Research Fellow based in the Department of Anthropology and Centre for Cultures of Reproduction, Technologies & Health as part of an interdisciplinary project exploring family-making decisions, childbearing dynamics, and son preference among British South Asians (funded by the ESRC). The qualitative research of this project is led by Professor Maya Unnithan (Sussex Anthropology), and quantitative research is led by Dr Sylvie Dubuc (University of Reading).
My primary research interests are reproductive health and politics in ethno-religious minority and migratory contexts, particularly the challenges that ethnic minority groups face when attempting to navigate mainstream maternity care, SRH services, and family health (childhood immunisations). I also have research interests in termination of pregnancy, particularly in the context of sex-selection and when abortion care is restrictive (such as Ireland).
My PhD (Durham, awarded 2016) was funded by the Wellcome Trust and explored cultures of maternity, maternal, and infant care services among the Haredi Jewish minority in the UK. Archival and ethnographic research methods were employed to illustrate how healthcare services/interventions (especially maternity, maternal, and infant care) has been entangled in issues of integration, assimilation and self-protection for the Haredi Jewish minority in ways that are contiguous over time. The research will be published in a forthcoming monograph (expected 2019) and is under contract with Berghahn Books.
More broadly I am interested in the relation between biomedical health interventions and social worlds. I recently conducted research in The Gambia to understand local perceptions of biodetection dogs in possible malaria control programmes. I also have field experience in Israel, Nigeria and Lesotho, and grew up living in Mauritius, Djibouti, Botswana and Benin. Past research has included trauma and reflections of genocide among ageing Shoah ("Holocaust") survivors, published in Anthropology & Ageing.
Informing public debates using anthropological research and perspectives is a personal responsibility for me, and I have written articles for The Huffington post, CORTH at Sussex, Ha'aretz, and Times of Israel. I have also conducted consultancy work for the recent BBC Radio 4 and British Museum series Living with the Gods.
Role
Research Fellow: Department of Anthropology and Centre for Cultures of Reproduction, Technologies & Health.