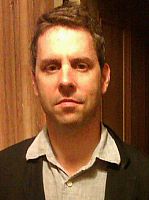 Mr
Paul Ewart
Biography
I completed by BA in Contemporary History at the University of Sussex in 2004, returning to complete my MA in 2007, specialising in the history of the British New Left.
I have since undertaken an MA in English Literature and Culture at the University of Eastern Finland.
I began my doctoral research on memory, popular culture and the long 1970s at Sussex in 2017 and started teaching in 2018.
Role
Doctoral Researcher and Doctoral Tutor: Britain in the 20th Century, British Political History and Historical Controversies.
Activities
I recently presented a paper on liberalism and Critical Theory at the Critical Theory in Crisis? conference at Brighton University (Nov 2019), having earlier presented a paper on hauntology, popular culture and remembering the long 1970s at the Theorising the Popular conference at Liverpool Hope University. From 2017-2019 I was a member of the Mark Fisher Reading Group at Somerset House.