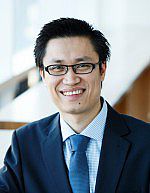 Dr
Xuan Huy Nguyen
Biography
Dr. Xuan Huy Nguyen joined University of Sussex as a Lecturer in Marketing in October 2017. He has a PhD in Marketing from The University of New South Wales (Australia).
His research interests include consumer choice behavior, role of emotions in consumer decision-making, and services marketing. He is comfortable with analyzing and interpreting large volumes of data by numerous statistical packages. In terms of methodology, he is experienced in choice modelling, market response models, experimental design, and Bayesian statistics. He is also familiar with structural equation modelling (SEM).
He is keen on collaborating with researchers and students who share the research interests.
Role
Lecturer in Marketing