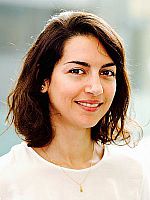 Dr
Shilan Dargahi
Biography
Shilan is a Teaching Fellow in the Department of Economics and is also the Coordinator of Junior Research Associate Scheme at the University of Sussex Business School.
Shilan has over eight years of undergraduate and postgraduate teaching experience at the Univeristy of Essex, University College London and University of Sussex.
She undertook her Msc and PhD in Economics at the University of Essex and her my main research interests are in the fields of Family and Labour Economics. She is also interested in policy evaluation studie.