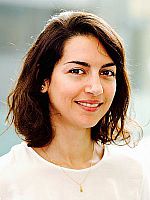 Dr
Shilan Dargahi
Biography
Shilan is a Lecturer in the Department of Economics and is also the coordinator of Junior Research Associate Scheme at the University of Sussex Business School.
Shilan has over eight years of undergraduate and postgraduate teaching experience at UK Higher Education. She started teaching at University of Essex as a Graduate Teaching Assistant in 2010. She also has the experience of teaching various modules at University College London from 2013 to 2016. Upon completion of her PhD, she was appointed as a part time lecturer at University of Essex in 2015 and remained in this role until September 2017 when she joined Sussex Business School.
She undertook her MSc and PhD in Economics at the University of Essex and her my main research interests are in the fields of Family and Labour Economics.
Shilan is Certified Management and Business Educator (CMBE) and is working towards obtaining her fellowship (FHEA) at Advance HE, formerly Higher Education Academy.