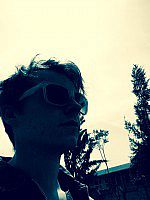 Dr
Piotr Cieplak
Biography
Piotr is a filmmaker, writer and academic. He obtained his PhD and MPhil from the University of Cambridge and, prior to joining Sussex, held positions at SOAS (University of London), Africa Research Institute and Brunel University London.
Piotr's work combines academic research and creative practice and is concerned with the interaction between memory and the still and moving image, especially in the context of the depiction of genocide, political violence, mourning and individual and collective trauma in film and professional and amateur photography. His focus is primarily, but not exclusively, on Africa (especially Rwanda) and South America (especially Argentina). Piotr's research also touches on the politics of representation when it comes to portrayals of non-Western conflict, victimhood and violence, and issues of voyeurism, permission, transgression, witnessing and perspective.
Piotr has written extensively about image-based representation of the 1994 genocide in Rwanda, including one of the few monographs on the topic: Death, Image, Memory: The Genocide in Rwanda and Its Aftermath in Photography and Documentary Film (Palgrave, 2017).
As a practitioner, Piotr is particularly interested in documentary film, alternative narrative forms and the relationship between image (still and moving) and sound (predominantly "voice"). Piotr's films and visual essays have won awards and screened widely at international film festivals, including: Rwanda Film Festival, Africa-in-Motion Film Festival, Cambridge Film Festival, Montecatini International Short Film Festival, Firestone Experimental Film Festival, Bristol Thinking Futures Festival, Cambridge African Film Festival and Afrykamera (Warsaw). 

Piotr's work has been supported by research grants from the Arts and Humanities Research Council, the British Academy and Leverhulme Trust, Brunel University London and St John's College, University of Cambridge. Between 2016 and 2017, Piotr was the principal investigator on a British Academy funded project: 'Personal archives of trauma and violence: image and memory in the digital age - Argentina and Rwanda.'
Beyond academia, Piotr has been a film festival organiser, author for Sight & Sound and Vertigo and jury member of the Kenya International Film Festival.
Role
Lectuer in Filmmaking