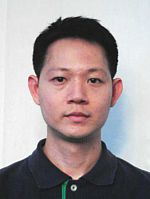 Mr
Nuttapong Nutipanich
Biography
I graduated with a Bachelor of Architecture (Industrial Design) with First Class Honours in 2007, continuously I began work as a research assistant and coordinator at the Faculty of Science, King Mongkut's University of Technology, Thonburi (KMUTT), Thailand. This role provided me with a wealth of opportunities to work on several national academic-service research projects including S&T capability building in the higher education arena.
Fortunately, I have been awarded a full scholarship from the Royal Thai Government throughout my master's and doctoral degree studies in the UK. In 2018, I have completed my master's degree in Science and Technology Policy Studies with distinction at the Science Policy Research Unit (SPRU), University of Sussex, where I was researching University-Industry Linkages (UILs) in Thailand.
I am currently pursuing a PhD in Science and Technology Policy Studies at the University of Sussex with a focus on the interactions between universities and industries within a national innovation system by using the case of food sector in Thailand.
Qualifications
2017-2018: Master of Science, Science and Technology Policy, Science Policy Research Unit (SPRU), School of Business, Management and Economics (BMEc), University of Sussex, United Kingdom
2002-2007: Bachelor of Architecture, Industrial Design, School of Architecture and Design (SoA+D), King Mongkut's University of Technology Thonburi (KMUTT), Thailand