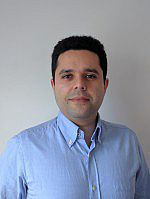 Dr
Keivan Aghasi
Biography
Keivan Aghasi joined the University of Sussex in March 2017 as a Research Fellow at the Department of Business and Management and appointed as the project leader at Intrapreneurship Hub.
He obtained his Ph.D. in Strategy and Entrepreneurship from Politecnico di Milano (POLIMI) and Royal Institute of Technology (KTH) under a double degree program funded by Erasmus Mundus.
Recent Publication
Aghasi, K., Colombo, M.G., Rossi-Lamastra, C., 2017, Acquisitions of small high-tech firms as a mechanismfor external knowledge sourcing: The integration-autonomy dilemma, Technological Forecasting & Social Change, http://dx.doi.org/10.1016/j.techfore.2017.02.010.
Role
Project leader at Intrapreneurship Hub