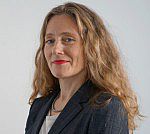 Prof
Debbie Keeling
Biography
Debbie Isobel Keeling, BSc(Hons), MPhil, PhD, MBPsS, is Associate Dean of Engagement and Professor of Marketing in the University of Sussex Business School. She was previously a Faculty member within the School of Business and Economics at Loughborough University and within Manchester Business School at the University of Manchester. Prior to this she ran her own successful research company.
Debbie started out on her career as a Researcher. With a background in Psychology, Debbie now has more than 25 years' experience of researching in Health and Social Care and more recently in B2B channels. As an experienced researcher, she has been involved in the management and conduct of publically/privately funded projects since 1993 and has a successful track record in attracting both public funding (e.g., Health Service Executive, European Science Foundation, National Health Service Primary Care Trusts), and, public sector and commercial funding. Her experience in Health and Social Care research led her to take up the role of SBE Research Advocate for the Health and Wellbeing Challenge at Loughborough University, in which she was a member of the Health and Wellbeing Challenge core group, inputting into the Challenge's strategic direction. As an experienced PhD supervisor, she has supervised projects in areas such as Health Self-Management, Online Health Community Support and Negotiation, Persuasive Messaging in Social Marketing, Augmented Reality and the Consumer Experience, and Enablement and Engagement in B2B channels.
Debbie's teaching portfolio spans all levels of HE from HNC through to PhD/DBA levels (including Executive Education), with extensive experience of course development, management, delivery and a diverse assessment portfolio. Debbie formerly held the post of Director of MBA Programmes at Loughborough University, in which her academic leadership spanned the strategic direction of the programme, admissions, induction, pastoral care and special projects. She has also served as a member of the IT and Learning Strategy Committee (SBE), the Working Group (Executive Education General Management) reviewing the Executive Education portfolio (SBE), Divisional Management Team (MBS), Teaching and Learning Assessment Committee (MBS), Faculty Blended Learning Strategy Sub-Group (MBS), and Chair of the Innovation in Teaching Forum (MBS).
Debbie is a Graduate Member of the British Psychological Society and a Fellow of the Academy of Marketing Science. She is currently Regional Editor for the European Journal of Marketing. She is Deputy Chair of the Academy of Marketing SIG in Consumer Psychology and Cross-Cultural Research and sits on the Research Advisory Board for the GSK European Shopper Science Laboratory. She has served as Guest Editor for the Journal of Virtual Worlds Research and the European Journal of Marketing and serves on the Editorial Board of the Journal of Marketing Theory and Practice, and the Advisory Board of Emerald Open Research. She has authored more than 100 scientific papers, public and private reports and chapters and regularly speaks at national and international events, including Practice-Based Leadership Forums in the USA and Australia.
Role
Associate Dean (Engagement)
Professor of Marketing
Regional Editor - European Journal of Marketing