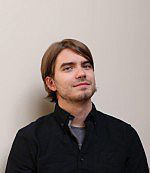 Dr
Dmitrijs Kravcenko
Biography
Dmitrijs joined the University of Sussex as Lecturer in Organisational Behaviour in 2016. Prior to this, he completed an ESRC-funded Doctorate in Management from the University of Warwick, focusing on the development of practice-based theory of organisational memory. He remains affiliated with the Innovation, Knowledge and Organisational Networks Research Unit at the Warwick Business School.
His primary research interests revolve around understanding the role of collective knowledge and memory in organisations and in the process of organising. His secondary research interest are in classical management theory and the digital economy. Dmitrijs is a versatile academic with experience of research in both public (NHS) and private (architecture and construction) sectors, using a range of research methods. His current research looks at the role of collaborative technology in (re)shaping institutionalised regimes of practices.
Dmitrijs is very active in developing the ways in which to make the field of management more accessible, having founded the Talking About Organizations Podcast and the associated podcast network. He is also an organiser of a number of interdisciplinary events, including the International Symposium on Management in the Gig Economy, the Great Books in Management Summer School, the OLKC 2019 conference, and a PDW on management automation through history. He is an executive board member of the Organisational Learning, Knowledge and Capabilities conference.
Role
Module Convenor: International HRM (N1081 and N1081E), Principles of Organisational Behaviour (N1062), Business Analysis and Consulting (974N1)