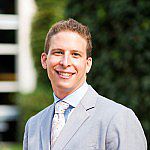 Dr
Raphael Silberzahn
Biography
Dr. Raphael Silberzahn earned his MPhil in Innovation, Strategy & Organizations and a PhD in Management Studies at the University of Cambridge. He further holds an undergraduate degree from RSM Erasmus University Rotterdam in the Netherlands and studied at Tecnológico de Monterrey (ITESM) in Mexico and at St Petersburg State University in Russia.

Before pursuing his graduate studies, Raphael worked for a large multinational enterprise as executive consultant to the CEO of a global business unit and as manager of global IT projects in Germany and India. Additionally he obtained work experience as independent consultant for small and medium-sized companies in Brazil, Mexico, Germany and the Netherlands. Raphael was awarded multiple scholarships from the German National Academic Foundation and from the British Economic and Social Research Council (ESRC) as well as from Cambridge Judge Business School and the University of Oxford. Prior to his appointment at the University of Sussex, Raphael worked as Assistant Professor at IESE Business School from 2014 to 2016, where he taught in the areas of Leadership, International Management and Business Ethics.

Raphael's research focuses on the intersection of psychology and management. In particular, he is interested in how cognitive processes affect people's interactions. For his doctoral studies Raphael studied how perceptions of status affect individuals' access of knowledge and their generation of new ideas. His work is published or forthcoming in Nature, Academy of Management Discoveries, Psychological Science, Behavior and Brain Sciences and Long Range Planning. His research has further received press coverage in management magazines such as Harvard Business Review.

Raphael holds a Postgraduate Certificate in Higher Education, Senior Fellowship at the Higher Education Academy and is a Certified Management & Business Educator (CMBE) by the Chartered Association of Business Schools.