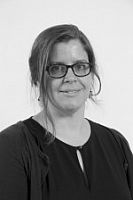 Dr
Nicola Stylianou
Biography
In 2013 I was awarded a PhD in art history for my thesis 'Producing and Collecting for Empire: African textiles at the V&A 1852-2002.' I have previously worked at the University of Sussex in a role developing the Making African Connections project and funded by the Research Development Fund. I have also worked at the University of Arts London, the V&A Museum and The Open University. I am a participant in the Fashioning Africa CollectionPanel at Brighton Museum and am currently co-editing a book (with Heather AKou and JoAnn McGregor) entitled Creating African Fashion Histories.
Role
I am a post-doctoral research fellow in the School of Globak studies working on the AHRC funded project Making African Connections in Sussex and Kent Museums: De-colonial futures for colonial collections.
The project addresses the colonial histories of three historic collections of African material in museums in the South East: at The Royal Pavilion & Museums in Brighton; the Powell-Cotton Museum in Birchington-on-Sea, Kent and the Royal Engineers Museum in Gillingham, Kent. These collections developed in radically divergent contexts: through ethnographic interest, missionary intervention and violent imperial conquest, and the project partners are considering the implications of these different colonial histories for the postcolonial present. In each case we are working with UK museum staff and our counterparts from universities and museums in the places from where the collections originated. My own research is focussed on the collection of approximately 3,000 objects from the Namibia/Angola border area at the Powell-Cotton Museum is probably the largest in Europe and is supplemented by photographs, films and detailed notes.