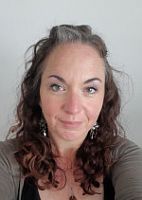 Dr
Lucy Welsh
Biography
Lucy holds a BA (Hons) in Law with Human Resource Management (BCUC, 2003), an LLM in Criminal Justice (Kent, 2010), and a PhD in Socio-Legal Studies (Kent, 2016). She completed her Legal Practice Course with distinction at BPP in 2005, and qualified as a solicitor in 2006.
Lucy has a long standing interest in all aspects of criminal law and criminal justice. She spent 10 years working as a criminal defence solicitor in Kent before moving into academia, although she also retains a role as a consultant solicitor in private practice. During that time, she represented defendants in all types of criminal case, from murder and serious fraud to road traffic offences. Lucy also provided assistance in matters of prison (public) law.
Lucy previously held posts at Kent Law School, University of Kent, as an Assistant Lecturer (criminal law, advanced criminal law, policing) and Clinic Solicitor (Criminal Justice Project). While at Kent Law Clinic, she pioneered an initiative in which the organisation provided an outreach service for a national charity, the Prisoners' Advice Service.
Lucy is currently co-authoring (with Dr Layla Skinns (Sheffield) and Prof Andrew Sanders (Warwick)) the 5th edition of Sanders and Young's Criminal Justice (OUP). She is also undertaking research (commissioned by the Criminal Cases Review Commission and funded by the Economic and Social Research Council) on the impact of legal aid cuts on criminal appeal cases.
Role
Lecturer in Law
Supervising Solicitor; Criminal Justice Law Clinic
Deputy Director; Clinical Legal Education
Member; Crime Research Centre (http://www.sussex.ac.uk/crime/)
Member; The Law Society
Member; Socio-Legal Studies Association
Fellow; Higher Education Authority