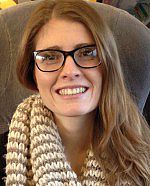 Dr
Anna Laing
Biography
Anna joined the Department of Geography in September 2016 as a Lecturer in International Development. Before this, she had teaching roles at the University of Sheffield and Northumbria University. Anna graduated from the University of Sheffield with a BA (1st class) in Geography in 2008, followed by an MA (Distinction) in Research in Human Geography in 2009. Her MA dissertation analysed an anti-consumerist and anti-capitalist movement in New York, USA. She then studied for her PhD in Geography at the University of Glasgow (2010-2015). Anna's doctoral thesis 'Territory, Resistance and Struggles for the Plurinational State: A Spatial Analysis of the TIPNIS Conflict' explored a contemporary Left-indigenous movement that formed in resistance to the Bolivian government's proposal to build a road through an indigenous territory and national park, known as the TIPNIS.
Her research continues to focus on the geographies of political protest and resistance, particularly indigenous movements in Latin America. Anna passionately believes that knowledge production is inherently political, and as such seeks to conduct teaching and research that works toward social justice and emancipation, particularly for disenfranchised groups. As such, she has developed the third year module 'Decolonial Movements' to address ongoing legacies of coloniality despite a broader move towards post-colonial societies. The module does so by examining a number of emancipatory political struggles for decolonised futures – including indigenous, feminist, environmental and black movements – from the past and present.
Publications
Laing, A.F. (2020) 'Re-producing territory: Between resource nationalism and indigenous self-determination in Bolivia'. Geoforum 108: 28-38.
Laing, A.F. (2019) 'Subaltern Resistance in the Plurinational State of Bolivia' in T. Jazeel & S. Legg (eds.) Subaltern Geographies. University of Georgia Press: Athens.
Schulz, C., Whitney, B.S., Rossetto, O.C., Neves, D.M., Crabb, L., de Oliveira, E.C., Lima, P.L.T., Afzal, M., Laing, A., de Souza Fernandes, L.C. and da Silva, C.A. (2019) 'Physical, ecological and human dimensions of environmental change in Brazil's Pantanal wetland: Synthesis and research agenda'. Science of the total environment 687: 1011-1027.
Laing, A.F. (2015) 'Resource Sovereignties in Bolivia: Re-Conceptualising the Relationship between Indigenous Identities and the Environment during the TIPNIS Conflict' Bulletin of Latin American Research 34(2): 149-166.
Laing, A.F. (2015) 'Review of Land and Freedom: The MST, the Zapatistas, and Peasant Alternatives to Neoliberalism'by. L. Vergara-Camus Antipode Online.
Laing, A.F. (2015) 'Review of Performing Space, Making Space: A Visual Ethnography of Political Change in Ecuador' by C. Schurr Emotion, Space and Society 14: 20-21.
Laing, A.F. (2012) 'Beyond the Zeitgeist of "Post-Neoliberal" Theory: The Politics of Anti-Colonial Struggles in Bolivia' Antipode 44(4): 1051-1054.
Laing, A.F. (2015) Territory, resistance and struggles for the plurinational state: the spatial politics of the TIPNIS Conflict. PhD thesis. University of Glasgow.
Selected Blogs, Multi-Media Resources and Other Engagement
Crabb, L., Laing, A., Whitney, B., Saito, C. (2017) 'Hydroelectric dams threaten Brazil's mysterious Pantanal – one of the world's great wetlands', The Conversation.
Laing, A.F. (2016) '"Forests are our lives, our survival, our dignity": Can REDD+ Effectively Incorporate the Rights of Indigenous Peoples?"', Global Policy Journal. (Opinion piece)
Laing, A.F. (2013) 'Resource Sovereignties: Place-ing Resource Conflicts around the Globe' (alongside work of Owen Logan at The University of Aberdeen), Wasps Studios, Glasgow (Photography Exhibition)
Laing, A.F. (2011) 'Anna Laing talks about 'Beyond the Zeitgeist of "Post-neoliberal" Theory in Latin America: The Politics of Anti-colonial Struggles in Bolivia'', Antipode Online. (Video abstract)
Other Roles
Country Representative (Bolivia), Latin American Geographies-UK
Committee Member, Development Geographies Research Group, Royal Geographical Society