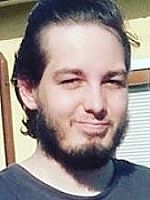 Mr
Michal Rigan
Biography
Since I was young I was always interested in why things happen. Science seems to be able to explain (most of) this. I have studied all the sciences I have been provided with extensively (Maths, Physics, Biology and Chemistry all at Higher Level during my IB programme) and have concluded this is what I want to follow in life. I have started my university with equal share of all sciences (Natural Sciences degree) eventually finishing my Masters in Physics. My baccalaureate literature review is a theoretical analysis of some features of Quantum Entanglement and my Master thesis is a work on SHiP experiment in collaboration with CERN.
I have taken a gap year before my PhD to work in the IT as a full stack developer (someone who is familiar with all layers in computer software development). I have worked on several financial APIs and optimizations for financial systems.
I am currently working on the SNO+ experiment as a part of Experimental Particle Physics group at the University of Sussex. My present role is work on the Umbilical Flasher Object that will serve as a marked in the detector and Principal Component Analysis (PCA) for the Optical Calibration system for the SNO+ experiment.
Role
Postgraduate Doctoral Researcher and Assistant Tutor in the School of Mathematical and Physical Sciences.
Qualifications
International Baccalaureate Diploma Programme (IB) - 42 points, 7 subjects
Integrated MSci degree in Atomic and Particle Physics with Physical Chemistry, Double Honors - UCL, London
Activities
Music - since very young age I was brought to love music and musical instruments. I can play the piano, guitar, basguitar and drums at an intermediate or advanced level.
Science - science has always constituted considerable part of my life.
Sports - I am big fan of floorball and theorerical expert at golf.
My other hobies would include hiking, skiing and information technology.
I am always up for a good movie or music gig.
Big coding enthusiast.