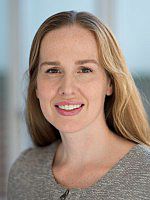 Dr
Melissa Milewski
Biography
Melissa Milewski earned her B.A. in U.S. History from Stanford University and her Ph.D. in U.S. History from New York University. After obtaining her Ph.D., she was a visiting scholar at the American Academy of Arts & Sciences from 2011-2012. She then taught at Columbia University from the fall of 2012 to fall 2015, first as an ACLS New Faculty Fellow and then as a Visiting Scholar and Instructor in the Department of History and Center for the Study of Ethnicity and Race. She is currently a Lecturer in American History at the University of Sussex in England.
Dr.Milewski recently completed a book examining civil cases between white and black Southerners, entitled Litigating Across the Color Line: Civil Cases Between Black and White Southerners from the End of Slavery to Civil Rights, which will be published by Oxford University Press in October of 2017. Through an examination of more than 1300 cases involving black litigants from 1865 to 1950, she found that African Americans were surprisingly successful against white southerners in certain kinds of civil cases. Her book examines how black southerners negotiated the system of Jim Crow and an almost all-white legal system to at times win cases against whites. Her article on this subject, "From Slave to Litigant: African Americans in the Court in the Postwar South, 1865-1920," was published in the August 2012 Law & History Review.
Dr. Milewski is now working on a new book project which examines the ways in which people of color have protested their treatment by police and in the courts from the early 19th century to the Black Lives Matter Movement today. Her current research examines how black defendants in criminal cases in the 19th and 20th century protested police brutality, forced confessions, the lack of adequate legal representation, and jury discrimination.
For more information, please see my personal website: www.melissamilewski.com
Role
Lecturer in American History