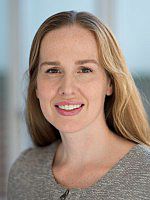 Dr
Melissa Milewski
Biography
Melissa Milewski earned her B.A. in U.S. History from Stanford University and her Ph.D. in U.S. History from New York University. After obtaining her Ph.D., she was a visiting scholar at the American Academy of Arts & Sciences from 2011-2012. She then taught at Columbia University from the fall of 2012 to fall 2015, first as an ACLS New Faculty Fellow and then as a Visiting Scholar and Instructor in the Department of History and Center for the Study of Ethnicity and Race. She is currently a Senior Lecturer in American History at the University of Sussex in England.
PUBLICATIONS
Dr.Milewski recently completed a book examining civil cases between white and black Southerners, entitled Litigating Across the Color Line: Civil Cases Between Black and White Southerners from the End of Slavery to Civil Rights, published by Oxford University Press in October of 2017. Through an examination of more than 1300 cases involving black litigants from 1865 to 1950, she found that African Americans were surprisingly successful against white southerners in certain kinds of civil cases. Her book examines how black southerners negotiated the system of Jim Crow and an almost all-white legal system to at times win cases against whites. She is also the author of the award-winning book, Before the Manifesto: The Life Writings of Mary Lois Walker Morris. She has forthcoming articles appearing in the journals Law & Social Inquiry and Slavery & Abolition and her work has been published in the Law & History Review, on Black Perspectives and in the Organization of American History's magazine The American Historian.
COMMUNITY AND MEDIA ENGAGEMENT
Dr. Milewski's work has been published in History Today and she has contributed to the BBC radio programmes Making History and Woman's Hour. Her work has also appeared on the History News Network and the Blackpast website. In addition, Dr. Milewski organized a Scholar Activism in the 21st century Conference at the British Library in June 2018 that brought together archivists, activists, scholar activists and scholars from around the US and UK and beyond.
HONORS AND GRANTS
Dr. Milewski is the recipient of a BAAS/US Embassy 2018 small grant, in-kind funding and conference space from the British Library for the Scholar Activism Conference, the American Historical Association's Littleton-Griswold Research Grant, the Joel Williamson Visiting Scholar Grant from UNC Chapel Hill, and the Archie K. Davis Fellowship. She has also been awarded fellowships from the American Council for Learned Societies, the Gilder Lehrman Center for the Study of Slavery, Resistance & Abolition at Yale University, the American Academy of Arts & Sciences, the American Association of University Women, and New York University.
Her book, Litigating Across the Color Line, was a runner-up for the 2018 Deep South Book Prize from the Frances S. Summersell Center for the Study of the South and her book, Before the Manifesto, won the Kanner Book Prize from the Western Association of Women Historians.
For more information, please see her personal website: www.melissamilewski.com or follow her on twitter @milewskimelissa
Role
Senior Lecturer in American History
Admissions Tutor, American Studies