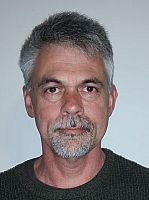 Mr
Peter Joseph Leahy
Biography
I have a 20-year background as an aid practitioner, working primarily in the areas of public sector capacity building and governance reform. My experience spans the public, private and not-for profit sectors, including seven years working as an AusAID official both in Australia and internationally. My most recent professional assignment was in Papua New Guinea, where I spent 15 months as the Facility Director of Australia Awards PNG, the Ausralian-government-funded teriary scholarships program for Papua New Guinean nationals. Prior to that I worked as Team Leader on an Austraian Aid-funded public sector capacity building and grants management program in Afghanistan. I am currently on fieldwork conducting ethonographic research on the public sector in PNG.
My provisional Thesis title is: "Searching for the Melanesian Way: engaging the ethical foundations of sustainable public sector performance improvment in Papua New Guinea"
Supervisors:
Role
PhD Researcher in International Development
Qualifications
I hold an MA in Political Studies from Queen's University in Kingston, Canada, and a BA with Honours in Politics from the University of Western Australia. I also hold a Graduate Certificate in Change Management from the Australian Graduate School of Management (AGSM) at the University of New South Wales (UNSW).