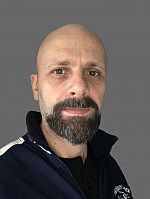 Mr
Vasileios Klimis
Biography
In a previous life, I've been in the Telecom industry (Siemens, Nokia), not long enough though to watch Networking change (for better) over the course of two decades, and have a few battle scars to prove it.
My experience covers a lot of ground. In addition to hands-on with Voice Networking (Circuit/Packet Switching Systems) experience, I've got many years of Project Technical Management experience under my belt.
Member of the British Logic Colloquium.