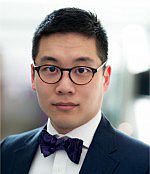 Dr
Liang Chen
Biography
Liang joined the University of Sussex in February 2016 as a Lecturer in Strategy.
He completed his PhD from the Centre for International Business at University of Leeds (CIBUL) in 2016. His dissertation was awarded the Michael Z Brooke prize at the Academy of International Business UK Ireland Chapter conference 2015. Liang is originally from Shanghai and graduated from Fudan.
His research spans a range of agendas within the broad field of international business and strategy. At the moment, he is strongly interested in digital globalization and competitive strategy in the digital economy.
Role
Lecturer in Strategy