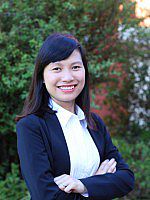 Dr
Ngoc Luu
Biography
Dr. Ngoc Luu (Nora) joined the University of Sussex in April 2016 as Lecturer in Marketing at the Department of Business and Management.
She finished her PhD in Marketing in 2017 at University of New South Wales, Australia. She holds a Master of Arts in Economics from Ritsumeikan University, Japan and a Bachelor of International Business and Economics from Foreign Trade University, Vietnam.
Her research interests include: B2B marketing, service innovation and entrepreneurship, and salesforce effectiveness management.
Role
Lecturer (Assistant Professor) in Marketing
Course Director, MSc Marketing and Consumer Psychology