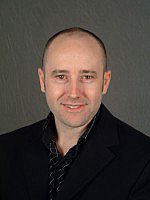 Prof
Chris Storey
Biography
Prof. Chris Storey joined Sussex in July 2015. He previously held positions at Cass Business School, London; Kings College, London and Manchester Business School. Prior to an academic career he had a successful marketing career within the financial services sector.
He has published over 25 articles in leading Journals including the Journal of Product Innovation Management, Journal of Service Research, R&D Management, Industrial Marketing Management, Long Range Planning, Journal of Business Research and European Journal of Marketing. His main area of interest is innovation as a source of competitive advantage within service industries and has a second stream of research on buyer-seller relationships. He is considered one of the leading experts on service innovation. His 1998 European Journal of Marketing article has been cited over 600 times.
He is on the editorial board of the Journal of Product Innovation Management and a Visiting Professor at Cass Business School.
Role
Professor of Marketing
Head of Business and Enterprise Group
Marketing Innovation Research Group