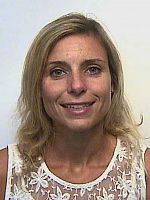 Mrs
Deborah Brown
Biography
My qualifications and interests lie in the 3-8 age range. Since obtaining my QTS I have taught for the past 15 years in Primary schools in East Sussex. The majority of my time has been spent teaching within the infant age range. Most recently I worked in The Early Years Foundation Stage where I was the Foundation Stage Leader. Prior to becomming a teacher I completed a National Diploma in Childhood Studies and I have experience of working with the zero to five age range in the home setting, nurseries and also Primary schools.
My current research for my MA in Education at the University of Sussex, focused on my role as a tutor and the perceptions of and practices around student well-being.
Role
Teaching Fellow in Primary and Early Years Education - contributor to undergraduate and postgraduate teaching programmes within the School of Education and Social Work.
Mentor and Partnership Lead for the MA in Early Years Education with Early Years Teacher Status (EYTS).
Admissions Tutor - BA Primary and Early Years Education with QTS.
Jointly nominated and shortlisted for the University of Sussex Education Award – Sussex Spirit 2019
Winner of University Award for Excellence in Teaching, January 2018
Winner of Student-Led Teaching Award, April 2017, for 'Outstanding Support for the Learning Experience of Students'
Community and Business
I work closely with schools and private, voluntary and independent Early Years settings across Sussex and the South East area.