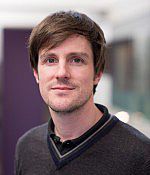 Dr
Matthew Embrey
Biography
Matthew Embrey joined the Economics Department at Sussex in July 2015. Previously, he was an Assistant Professor at Maastricht University, which he joined after completing his PhD in Economics at New York University.
His primary research interests are in Microeconomics and Experimental Economics. Recent research projects include experiental studies on bargaining and reputation, cooperation and collusion in repeated games, and gambling in contests.
Please see the "Selected Publications" link for a list of published journal articles, and the "Research" link for working papers, other papers and contributions, and work in progress. A pdf of his CV can be found here.
Role
Senior Lecturer in Economics.