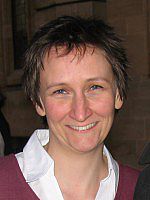 Dr
Alison Roberts
Biography
I have been working for the NHS since 1999 in a broad range of clinical settings across the lifespan. This has ranged from primary care in GP practices, through secondary care psychology, community mental health teams for severe and enduring mental health problems (including psychosis and bipolar), child and family teams and a specialist inpatient ward (for people with intellectual disabilities requiring psychiatric admission).
I worked for 8 years at the Centre for Anxiety Disorders and Trauma at the Maudsley Hospital. Most of my clinical work there was for the Highly Specialised Service funded by NHS England working with people with severe and "treatment resistant" Obsessive Compulsive Disorder or Body Dysmorphic Disorder but I also worked with people experiencing a wide range of other types of anxiety including post traumatic responses. As part of that role I provided clinical supervision to DClinPsy and IAPT trainees, qualified psychologists on CPD placements at CADAT and to the whole team of High Intensity Therapists and Senior Practitioners of Croydon IAPT.
I now work for Sussex Partnership NHS Foundation Trust as part of the Neurodevelopmental Service. In this role I assess adults for possible Autistic Spectrum Conditions and provide psychological treatment for adults with ADHD or Tics/Tourette's Syndrome.
Role
I am undertaking an ESRC/SeNSS funded research PhD part-time. I also work part-time in the NHS as a Clinical Psychologist/Cognitive Behavioural Therapist in the Neurodevelopmental Service of Sussex Partnership NHS Foundation Trust.
I originally joined the School of Psychology in February 2015 as a Teaching Fellow and mainly taught and convened on the Foundations of Clinical Psychology and Mental Health MSc. I have also contributed to other MSc, undergraduate and foundation year teaching in psychology.
Qualifications
I am a Chartered Clinical Psychologist and BABCP Accredited CBT Practitioner. I did my BSc (Hons) Psychology at the University of Manchester, my Doctorate in Clinical Psychology at the University of Sheffield and a Post Graduate Diploma in CBT at the University of Oxford. I have completed the year-long Foundation Training in Mindfulness-Based Approaches with the Sussex Mindfulness Centre.