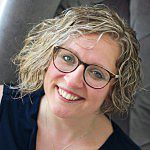 Dr
Ruth Stirton
Post:
Senior Lecturer in Healthcare LAw (Law)
Other posts:
Lecturer in Health Care Law (Law)
Location:
FREEMAN CENTRE F52
Email:
R.Stirton@sussex.ac.uk
Personal homepage:
Infrequent musings at my Blog

Telephone numbers
Internal:
3197
UK:
01273 873197
International:
+44 1273 873197

Research expertise:

bioethics

,

Breastfeeding

,

duty of candour

,

Ethics and law of future technologies

,

genomics and society

,

globalisation and health

,

Healthcare Law and Ethics

,

Healthcare Policy

,

healthcare regulation

,

hospital food

,

infant feeding policy

,

medical law

,

regulation of healthcare

,

Research Ethics

,

use of genetic information

,

use of human tissue

download vCarddownload vCard to your mobile
Biography
PhD 2009, University of Manchester, "Gene Rummy: Keeping Control of Your Hand"
MA 2005, King's College, London, Medical Law and Ethics
LLB 2004, King's College, London
Ruth's approach to healthcare law is to see it in light of the social and political context. Her work explores the gap between law and policy as written and the way in which it is implemented on the ground. Her recent article, 'In search of a father: Legal challenges surrounding posthumous paternity testing', showed the inconsistencies in the Human Tissue Act 2004 in relation to DNA testing on retained tissue, and how those inconsistencies make things difficult for the pathologists and mortuary staff on the front line trying to work within the law.
Her interest in healthcare regulation is focused on issues of significance to individual NHS patients: the quality of hospital food, and how regulation might be used to improve the nutrition of hospital patients; the impact of the Mid Staffordshire fiasco and the Francis Report, especially in relation to the duty of candour and the obligation to discuss errors with patients; the nature of infant feeding policy in the UK, and its chilling effect on mothers' infant feeding choices. Her research project "My Infant Feeding Journey" is asking women to write their stories about their infant feeding experiences.
She is interested in the limits of healthcare law. How do social and scientific developments affect the application of the law? How should law apply to new scenarios? What do future technologies tell us about the nature of our legal framework? Could our law cope with cryogenically frozen persons; genetically engineered brainless animals for growing organs for transplantation; head, or whole body transplantation?
Ruth is happy to receive media enquiries on any topic relating to her research interests.
Community and Business
Ruth has had a long standing interest in NHS research ethics. She joined East London and the City Research Ethics Committee in 2005, and chaired the committee from 2005-2007. She joined Brighton and Sussex REC in 2009, and transferred to Sheffield REC in 2010. In 2011 Ruth was appointed Alternate Vice Chair, and became Vice Chair in 2013. She has transferred to Brighton and Sussex REC since joining Sussex Law School at the beginning of June 2015.
Ruth is working with the World Breastfeeding Trends Initiative UK team to improve infant feeding policy in the UK. We are raising awareness of the deficiencies of UK infant feeding policy, and driving forward an improvement agenda using social media campaigns, and taking the issues directly to policy makers in Westminster and the devolved governments. See the news page for details about the WBTi UK anniversary forum in Parliament exploring the provisions for protecting infants in UK emergency planning.
In August 2017, Ruth did a Q&A session for the Parenting Science Gang talking about infant feeding policy in the UK, and its impact on families. See here for a write up of the discussion.
Ruth appeared on The Big Questions on Sunday 11th June 2017. She has written a blog post with David Lawrence on human organ farming to accompany the broadcast.
In November 2017, Ruth was a panellist in a Twitter chat facilitated by Vitae discussing balancing a research career with caring responsibilities.
Ruth occasionally blogs at ruthstirton.blogspot.co.uk, tweets at @RuthStirton and has written blog posts for the Journal of Medical Ethics blog, and for BioNews.