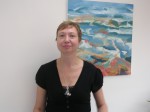 Prof
Jo Bridgeman
Biography
Jo Bridgeman studied at University College, London (LLB). After graduating she spent a year as a research assistant in the Criminal Law team at the Law Commission. Her first teaching post was in the Faculty of Law at the University of Liverpool where she taught for six years before moving to the University of Sussex in 1997.
Role
Sussex Law School, Research Lead
Community and Business
As a member of the Centre for Responsibilities, Rights and the Law, Jo contributed to responses to the Commission on a Bill of Rights' Consultation Papers in 2011 and 2012.
Jo was an invited contributor to the Nuffield Council of Bioethics Working Party Expert Seminar on children and clinical research in September 2013 and was a panel member for the Sussex Salon on the Expert Patient at the Brighton Dome.