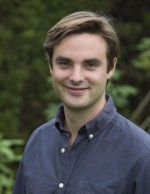 Dr
Felix Meier zu Selhausen
Biography
Felix Meier zu Selhausen is a British Academy Postdoctoral Fellow (2017-2020) at the Department of Economics, University of Sussex, which he was awarded in 2016 for the project Conversion out of Poverty? Exploring the origins and long-term Consequences of Christian Missionary Activities in Africa. He is a Development Economist and Economic Historian. His particular research focus is sub-Saharan Africa. He is a specialist in employing historical individual-level data to analyse long-run gender (in)equality in labour markets, social mobility, marriage patterns, and medical health. His research agenda focuses on a deeper understanding of the origins and long-term implications of historical missionary activities and religion in general on social and economic development. He has also worked extensively on women's participation in microfinance/agricultural cooperatives.
Previously, he was a Visiting Fellow at the University of Sussex and Mountains of the Moon University (Uganda), during his post-doctoral research at the University of Southern Denmark (2015-2016) in the project The Economic History of Christian Africa, conducting archival fieldwork and research in Uganda, Kenya, Tanzania, Nigeria, Sierra Leone and South Africa. He is Co-Editor of the academic blog and online textbook, The History of African Development, of the African Economic History Network (AEHN). Meier zu Selhausen received a MSc (2010) and obtained his PhD (2015) in Social and Economic History at Utrecht University (the Netherlands). In 2011, he also obtained an MA in International Development Cooperation at the Universidad de Cantabria (Spain). He was a Visiting Researcher and lecturer of African Economic History, Development Economics and Microfinance for three years (2011-2013) in Uganda at Mountains of the Moon University, where he conducted his doctoral field research.
More information on Felix Meier zu Selhausen's personal website.
Role
British Academy Postdoctoral Fellow (2017-2020)