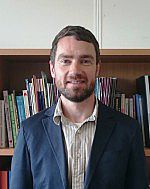 Dr
Stephen Bremner
Biography
After completing a BSc in mathematical sciences (University of Strathclyde, 1995) and an MSc in medical statistics (London School of Hygiene & Tropical Medicine, 1996), Stephen spent three years as a statistician at St. George's Hospital Medical School, London, working on studies of the short term effects of air pollution on health.
In 1999 he travelled to São Paulo and spent eight months at the Brazilian Cochrane Centre supporting clinicians doing systematic reviews. Returning to St. George's, in 2001 Stephen commenced a PhD in which he carried out case-control studies, nested in birth cohorts from two primary care databases, to investigate early life risk factors for childhood hay fever. He also worked on a systematic review of air pollution and health.
In 2007, employed as a statistician at the Healthcare Commission in London, Stephen analysed Hospital Episode Statistics and data from the NHS Surveys Programme. Between 2008 and 2015, he was employed as a lecturer in the Pragmatic Clinical Trials Unit, Centre for Primary Care and Public Health at Barts and The London School of Medicine and Dentistry, Queen Mary University of London. At QMUL, Stephen worked on 5 individually- and 5 cluster-randomised trials in faecal incontinence, HIV, mental and respiratory health, and 3 cross-sectional and 2 cohort studies in chronic pain, mental and respiratory health.

Stephen joined the Department of Primary Care & Public Health, Brighton & Sussex Medical School in March 2015.

Role
Senior Lecturer in Medical Statistics, Brighton and Sussex Medical School
Senior Statistician, Brighton and Sussex Clinical Trials Unit