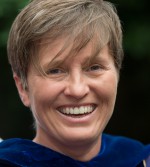 Prof
Gillian Hampden-Thompson
Biography
Having joined the School of Education and Social Work in November 2014, Professor Gillian Hampden-Thompson became the Head of School in 2016. Having both a background in research and teaching, Gillian was previously the Director of Research in the Department of Education at the University of York (2008-2014) and a research analyst and project leader at the American Institutes for Research in Washington, DC (2004-2008). Prior to embarking on her graduate studies, she was a secondary school teacher in the UK.
Working across a broad range of educational projects, her research broadly addresses issues surrounding social justice. Gillian applies a range of methods and approaches in her research including working on projects that involve quantitative analyses of large-scale data, randomized control trials, and process evaluations.
Gillian holds three degrees in the field of Education, including a Ph.D. in Educational Theory and Policy, and Comparative and International Education (dual title degree) from the Pennsylvania State University, USA.
Role
Professor of Education
Head of the School of Education and Social Work
Community and Business
Professor Hampden-Thompson is a governor at Brighton Hove and Sussex Sixth Form College (BHASVIC) where she chairs the Quality and Curriculum committee and is a member of the committee for Remuneration, Search and Governance.