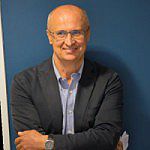 Prof
Ranko Jelic
Biography
Ranko Jelic is Full Professor of Finance and Head of Finance subject group.
He has been finance academic for more than twenty years, teaching at several universities in the UK (University of Birmingham, University of Hull, The London School of Economics) and Europe (University of Belgrade, EDHEC Business School – Lille and Nice). He was also teaching on executive MBA programmes in UK, Singapore, Hong Kong, Malaysia, and Mauritius. Ranko held various academic positions (School Director of Research, Head of Department, Director of Ph.D. programme, etc.) and served as external assessor for BSc, MSc, and MBA programmes (The London School of Economics, Cranfield Business School, and University of Manchester respectively), and programmes delivered by professional bodies (Association of Certified Chartered Accountants). Eleven of his Ph.D. students took up academic positions at UK and overseas universities. He received University of Birmingham award for excellence in doctoral supervision. He was also a recipient of the World Bank (IBRD) and Institute of Chartered Accountants of England and Wales (ICAEW) scholarships for his postgraduate studies.
Ranko's research interests include: corporate finance, European bond markets, management buyouts, private equity, banking, and privatisation. He has published over thirty academic papers and contributions to research monographs and is ranked among top 3% authors on the Social Sciences Research Network (SSRN). Several of his papers featured on the SSRN's Top Ten lists in area of Economics. Some of his publications were selected as showcase publications by journals (e.g. Journal of Business Finance and Accounting), and received the highest quality rating by ANBAR Electronic Intelligence. He received research grants from UK Institute for Quantitative Investment Research (INQUIRE), Association of Certified Chartered Accountants (ACCA), and African Development Bank (ADB). Ranko has presented papers at over thirty international conferences and received invitations to present at numerous universities, and international institutions.