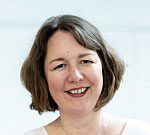 Dr
Elizabeth David-Barrett
Biography
Liz David-Barrett graduated from the University of Oxford in 1995 with a BA in Philosophy, Politics and Economics. She then worked for London think tanks the Institute for Public Policy Research and the Centre for European Reform, whilst completing an MSc in Slavonic and East European Studies at the University of London. Liz later worked for political risk consultancy Oxford Analytica, and spent several years living in Croatia and Hungary, working as a journalist for The Economist, the Financial Times, the BBC World Service and Business Central Europe. Liz returned to Oxford for her DPhil on Theorising Political Corruption in Transition Eastern Europe: The Privatisation Process in Croatia and Hungary. At Oxford, Liz held the posts of Research Officer at the Extra-Legal Governance Institute (2008-10) and Research Fellow at the Centre for Corporate Reputation, Said Business School (2010-14). Liz joined the University of Sussex in 2014.
Community and Business
As the Deputy Director of the Sussex Centre for the Study of Corruption (SCSC), Liz engages widely with anti-corruption practitioners in government, the private sector and NGOs. She has written a number of research reports for Transparency International UK, given evidence on corruption risks to parliamentary select committees and advised the UK Department for International Development on its international anti-corruption strategy and the UK Cabinet Office on the National Anti-Corruption Strategy.
Role
Senior Lecturer in Politics