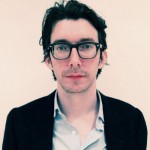 Mr
Rob Sharp
Biography
I'm a freelance journalist, researcher and teacher, with former roles including arts correspondent and features writer at the Independent, and acting arts and media correspondent of the Observer, for which I was nominated for a British Press Award. I began my career as an award-winning trade magazine journalist.
I have written news or features for every British broadsheet newspaper, along with national titles in the US and Middle East. As well as arts I have also worked as a general news and features writer, including foreign reporting, ranging from news splashes and page leads to cover features. Since 2012, I've written for publications including the Guardian, the New York Times, the Times, Financial Times, the Daily Telegraph, the Independent, frieze, Prospect, Smithsonian, worked as an investigative researcher for Channel 4, and as a copywriter for charities, universities and brands.
I'm a third year PhD student at the London School of Economics studying voice, recognition and citizenship in participatory art projects, considered as alternative media. I'm interested in challenging the relationship between storytelling and power, and bringing that into my teaching and other work. You can find more out about that research here. I am also employed as a Graduate Teaching Assistant at the LSE, an Associate Lecturer at the London College of Communication, and am a Fellow of the Higher Education Academy.
My personal webpage can be found here. I also run a personal Twitter feed here.
Qualifications
PhD Media & Communications (LSE, ongoing)
PGCert Academic Practice, Art, Design & Communication (UAL)
MA Creative Writing (London)
MPhil Architecture & the Moving Image (now Screen & Film Studies) (Cambridge)
BA Natural Sciences (Cambridge)